Ames, IA Counselors
Journey Counseling & Consultation
…. with you along the way
Ed Ruppert, LISW, entered the human services arena in 1975. His career experience includes work in residential treatments, foster care, refugee resettlement, child welfare, marriage and family, as well as mental health counseling.
Over the years, Mr. Ruppert has often talked to clients about life being a "journey", and acknowledges that this journey can be quite difficult at times. His role might be to give directions, coach, help people get unstuck, offer a map or a compass, offer supplies, cheer people along, etc. He also notes that there can be real joy (not to be confused with happiness) in the journey. Life can be painful at times, and he does not want such pain to be wasted. He deeply respects his clients and the courage it takes for them to face difficult issues along life's Journey.
Mr. Ruppert offers the following services:
Clinical Services:
Mental health counseling
Couples / Family counseling
Custody / Co-Parenting counseling
Trauma Counseling (acute, and PTSD related)
Consultation Services:
Trauma Related Services:
• Trauma Consultation
• Trauma Debriefings/Defusing
• Trauma Related Workshops / Seminars
Divorce Related Services:
• Custody Mediation
• Custody Evaluation
• Trans Parenting® Training (see attachment on the right)
Congregational Support Services
• Team Ministry Consultation
• Healthy Congregations Seminars
• Congregational Crisis Intervention
• Mediation
• Tailored retreats/seminars
Call 515-292-9697 to schedule an appointment.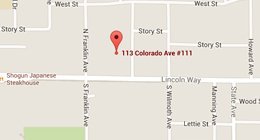 Journey Counseling & Consultation
113 Colorado Ave. Suite 111
Ames, IA 50014

NOTE: The following forms can be printed off and completed prior to the first session.